Razer Blade 14 unveiled at E3 2021: Price and Specs
At one point in time, gaming laptops were the most expensive technology gadgets you could buy. But nowadays, they are practically ubiquitous, with a variety of specs, prices and features to fit everyone's needs. But never fear: the Razer Blade 14 is here to help you save some money.
The gaming industry has seen a huge shift over the last few years, moving from traditional consoles to new high-end PC gaming machines. The concept of a gaming laptop was introduced in the 90s and it has been growing ever since. This brought new and exciting possibilities, like portability, upgradability, and a wider choice of games. This release will definitely please gamers who want to enjoy gaming on the go.
After a three-year hiatus, the California-based consumer electronics manufacturer dedicated to video games unveiled the Razer Blade 14 at the all-important E3 trade show. Touted by the company as the most compact 14-inch gaming laptop, the Razer Blade 14 is powered by an AMD Ryzen 9 5900HX octa-core processor and an Nvidia GeForce RTX 30 graphics processor ranging from RTX 3060 to RTX 3080. The laptop is equipped with screens ranging from 14 inch FHD 144HZ to 14 inch Quad HD 165Hz. It also features Razer Chroma RGB lighting on every button and THX surround sound. The Razer Blade 14 starts at $1799.99 for the RTX 3060 version and is available on Razer.com and in Razer stores. The RTX 3070 variant will cost $2199.99 and the RTX 3080 variant will cost $2799.99.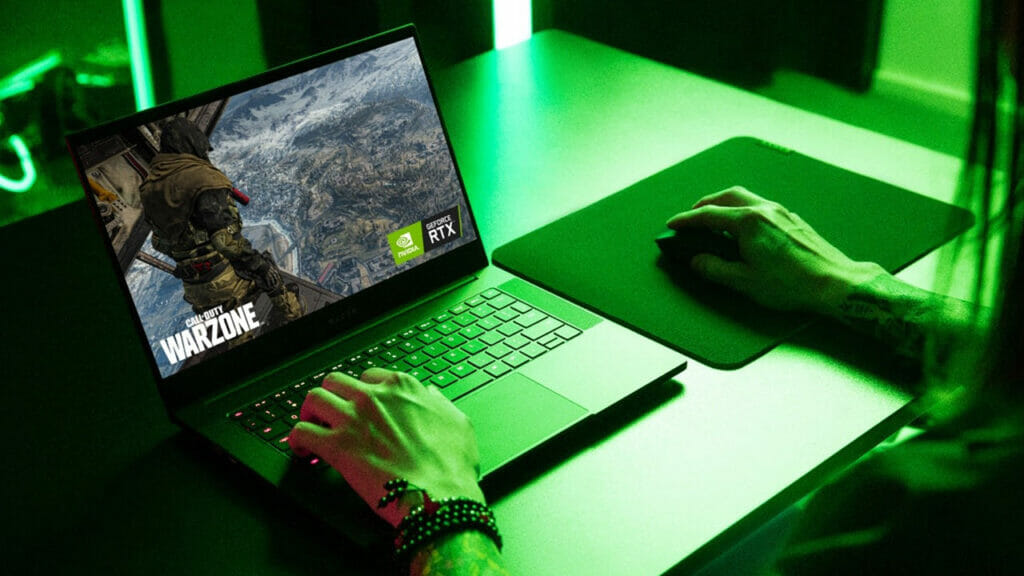 The 16-threaded processor can run at a maximum speed of 4.6 GHz, reducing wait times in games and making every task faster and more efficient. The Razer Blade 14 is housed in a compact 14-inch chassis that is cooled by Razer's Vapor Chamber cooling system, which is supported by two fans. The laptop features thin side bezels, a 720p webcam on the top edge and an infrared sensor for Windows Hello login. It also has two USB 3.2 Gen 2 Type-C ports and two USB 3.2 Gen 2 Type-A ports, an HDMI 2.1 interface and a 3.5mm audio jack.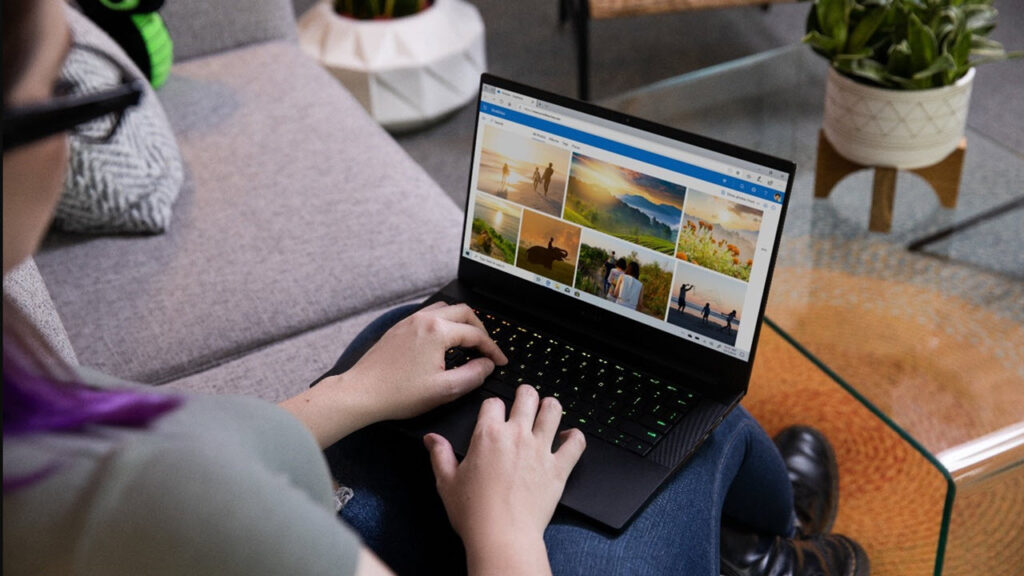 The new Blade 14 aims to shake up the industry once again by combining Razer's decades of experience in designing ultra-compact high-end gaming machines with the power and efficiency of AMD Ryzen mobile processors. We are excited that the Razer Blade 14 will provide gamers with the ultimate mobile gaming experience, said Brad Wildes, senior vice president and general manager of Razer's Systems Division. In the news: Bethesda and Xbox Game Studios offer exclusive AAA games for Xbox Game Pass As we mentioned earlier, the new Razer Blade 14 (2021) comes in three variants that differ significantly in terms of screen resolution, refresh rate and GPU.
| | |
| --- | --- |
| PROCESSOR | AMD Ryzen 9 5900HX processor (8 cores / 16 threads, basic speed 3.3 GHz, maximum speed 4.6 GHz) |
| GPU | NVIDIA® GeForce RTX 3060 (6GB VRAM) – RTX 3080 (8GB VRAM) |
| View | 14 FHD 144 Hz, 1920 x 1080 – 14 QHD 165 Hz, 2560 x 1440 |
| Storage and memory | 1TB SSD (M.2 NVMe PCIe 3.0 x4) and 16GB DDR4-3200MHz |
| OS | Windows 10 Home |
| Battery | Integrated 61.6 Wh lithium-ion polymer battery with 230 W power supply |
| Link | Wi-Fi 6E (802.11ax), Bluetooth 5.2 |
| Audio | THX Spatial Audio, 7.1 codec support (via HDMI, built-in stereo speakers, 3.5mm combo jack (headphone/microphone), built-in solid-state microphone |
| Touchpad | High precision glass touch screen |
| INPUT/OUTPUT | Supports USB-C 20V charging with PD 3.0 | HDMI 2.1 output | 2 USB 3.2 Gen 2 Type-A ports | 2 USB 3.2 Gen 2 Type-C ports with Power Delivery and Display Port 1.4 |
The full list of specifications for the Razer Blade 14 is available here.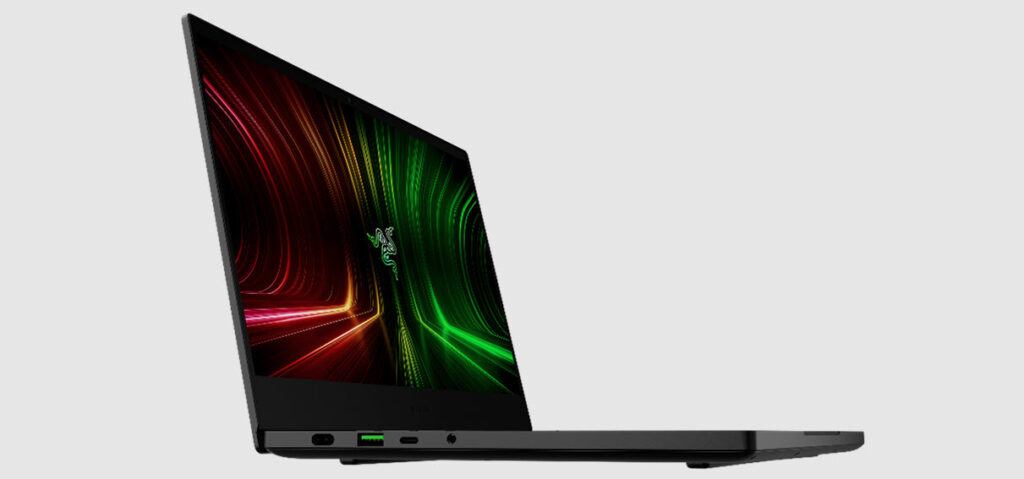 Razer also unveiled the GaN USB-C charger, priced at $179.99 (€179.99), which offers a combined 130 watts of charging power between two USB-C ports and two USB-A ports that can be used to charge laptops, tablets and notebooks. Razer claims that GaN-based chargers provide better thermal performance than traditional silicon-based chargers and reduce the risk of overheating or short-circuiting.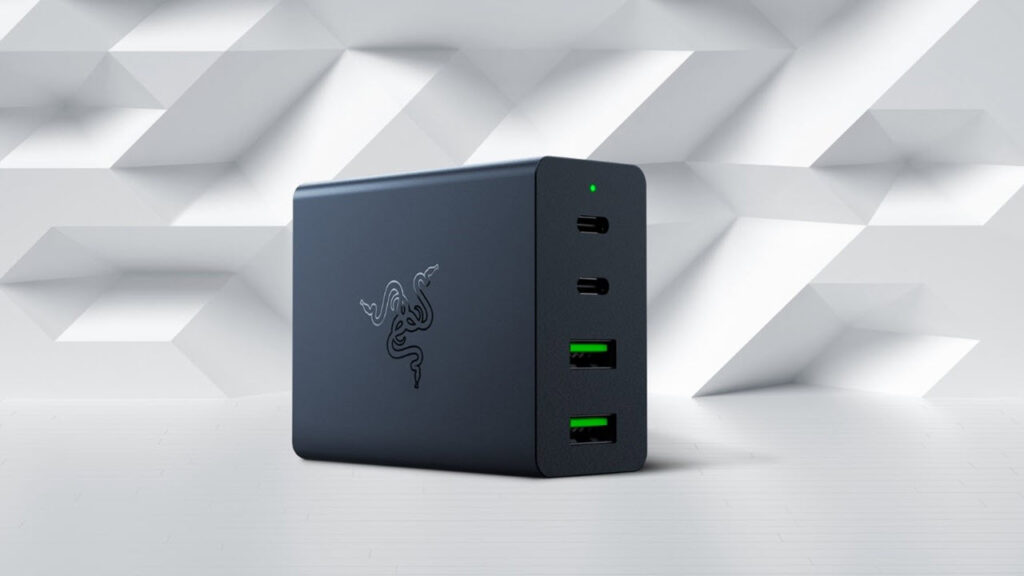 When we introduced the Blade 14 in 2013, Razer challenged the industry to think bigger, but smaller. The original Blade 14 revolutionized the mobile gaming industry, was the best laptop of the decade, and brought us where we are today. In the news: Stripe Identity, an authentication tool, is implemented in 30 countries He writes mostly short stories and edits almost everything in . He likes to travel by bike or drink beer while watching Manchester United rivals. Contact Prajunk via email: [email protected]
Related Tags:
razer blade 14 pricerazer blade 14 2021razer blade 14 amd pricerazer blade 14 price in indiarazer blade 14 reviewrazer raptor 27 price,People also search for,Privacy settings,How Search works,razer blade 14 price,razer blade 14 2021,razer blade 14 amd price,razer blade 14 price in india,razer blade 14 review,razer raptor 27 price,razer returns with powerful gaming e3,razer raptor 27 price in india